"I worked hard. Anyone who works as hard as I did can achieve the same results."
Johann Sebastian Bach
***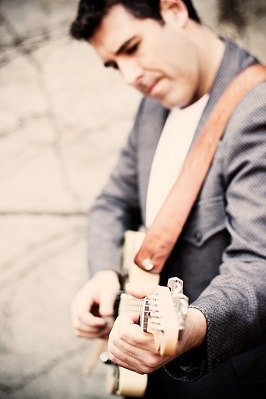 Thank you for your interest in L.T.P.I.R - Guitar Lessons.
I have been a music educator for over twenty seven years, and a practicing musician for thirty eight.
My musical influences range through Blues and Jazz to Bluegrass and Country and continue through Classic Rock, Folk, Classical and many varieties of World music. While on the west coast of Canada, I attended both Selkirk and Capilano Colleges, where I studied composing, arranging, ear training, advanced improvisation, jazz and classical theory.
In April 2001 I co-founded The Creaking Tree String Quartet. We produced four recordings and performed throughout Canada, Europe and the U.S.A at a wide range of venues including: The Montreal Jazz Festival, The Ottawa Blues Festival, Seattle Folk Life, The Love Music Festival - Scotland, The Vancouver Folk Festival, and The I.B.M.A. Fan Fest in Nashville, to name just a few.
In October 2009 I released my first CD under my own name entitled "House on Fire". It featured eleven of my original compositions and a variety of different instruments including piano, rhodes, b3 organ, double bass, drums, tenor sax, claw hammer banjo, fiddle and mandolin. You can have a listen HERE if you like. More recently I have been focusing mostly on music education, but I do plan to record another album sometime in the future. Some of the accolades I have earned along the way include:
***
Juno Awards:
Nominations:
Roots and Traditional Album of the Year:Group (2004, 2011)
Instrumental Album of the Year (2009, 2011)
Canadian Folk Music Awards:
Winner:
Pushing The Boundaries (2005)
Instrumental Album of the Year:Group (2007, 2011)
Pushing The Boundaries (2007)
Nominations:
Instrumental Album of the Year:Group (2005)
Best Ensemble (2007, 2011)
Instrumental Album of the Year:Solo (2010)
The Acoustic Project Awards:
Winner:
Instrumental Album of the Year (2004)
Nominations:
Instrumental Album of the Year (2007)
International Acoustic Music Awards:
Winner:
Instrumental Song of the Year (2005)
International Songwriting Competition
Finalist:
Instrumental Category (2011)
Artist Grants
C.C.F.T.A: Professional Development Grant (2004)
C.C.F.T.A: Composing Grants (2005, 2007, 2011)
C.C.F.T.A: Specialized Sound Recording Grant (2007)
C.C.F.T.A: Career Development Grant (2009)
O.A.C: Popular Music Creation Grants (2007, 2010)
T.A.C: Music Creators and Composers Grants (2004, 2010)
***